Getting Started
Getting back to habit of blogging after a long break is like starting all over again. Never the less its important to get back in the game and make sure to keep improving bit by bit. Although during this time i got transitioned to a new team and got to learn a lot about how to get a grip on your sprint targets by everyone onboard to the vision of the product, i will surely blog on those techniques for anyone who can learn from it.
I will be using the next two weeks to get back into the blogging habit and post as many blogs as i can. Focussing more on technical blogs this sprint and
Task List For Version 1.4
Create a target audience map
Blog : Spring JPA
Blog: Central Configuration in Spring
Blog : Feign integration in Spring
Blog: Basic Networking Concepts for Developers
Blog: Logging Strategies in Spring
Guest Blog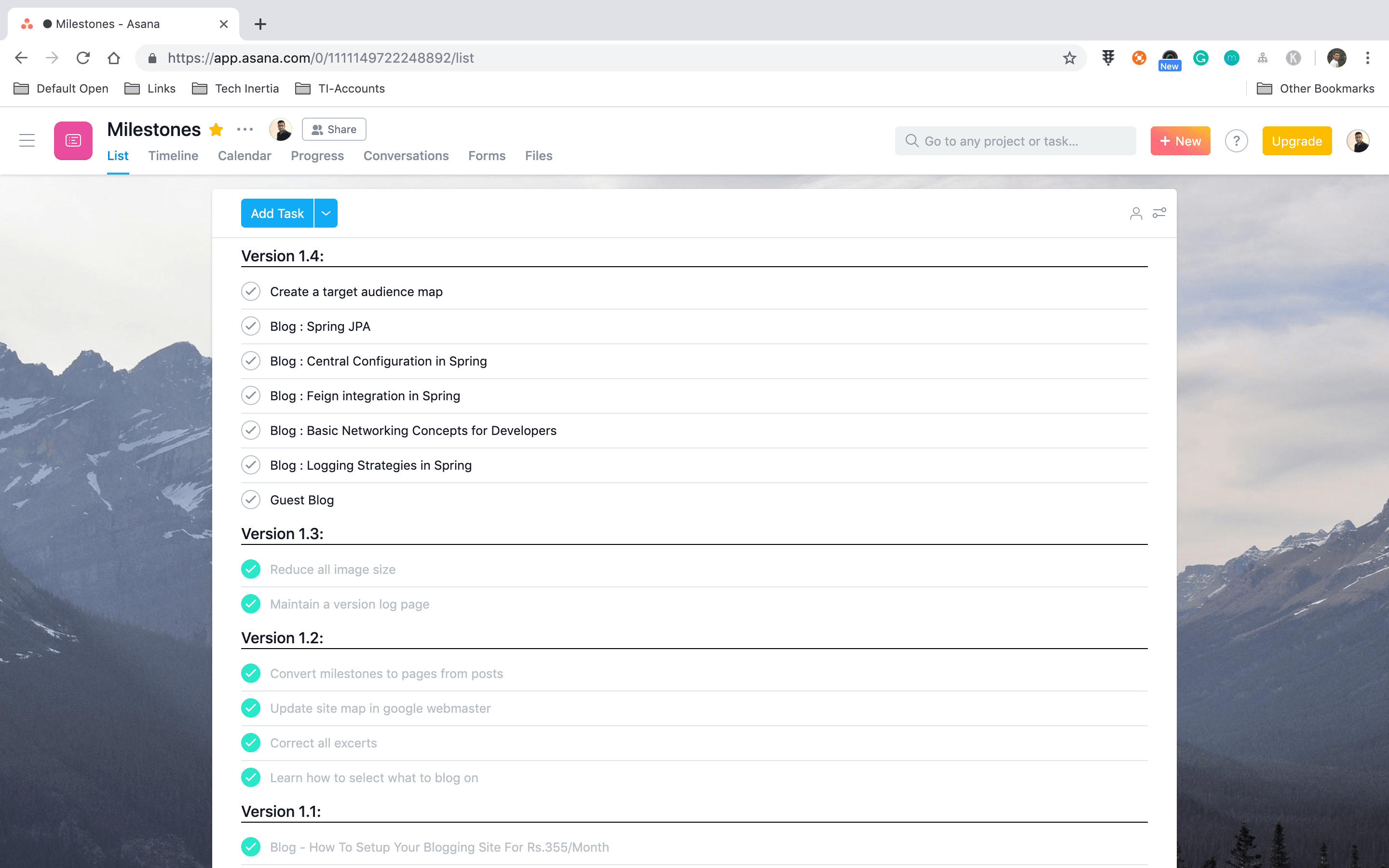 See you soon in two weeks.